Fees
Covid-19:
In the current situation as you can imagine we have incurred considerably increased costs. These occur especially in sourcing PPE and for our treatment procedures, as our restrictions mean that the time taken per procedure will be longer. In order to stay afloat, we will need to apply a PPE charge of £10 per appointment for non-AGP procedures. This includes check-ups, hygiene appointments, extractions, and simple fillings that do not use the fast motors.
For the more complex treatments which require additional PPE and further waiting times between appointments, there will be a charge of £30 per appointment. This will all be planned and discussed with you beforehand and the fee policy will be revised periodically, as the restrictions ease.
We are sorry for the additional charges, as we know this has not been an easy time for many of us. We as a private practice received absolutely no support from the government, no grants at all, and have had to refinance to keep our business afloat. We are really keen to continue to support you in the long term, and I hope that these measures are short term pains for long term gains.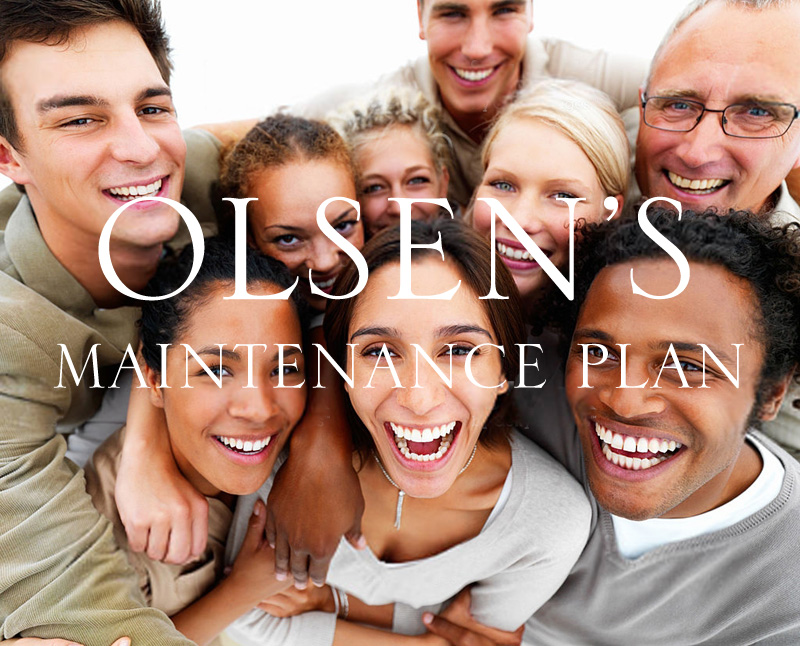 Olsens Maintenance Plan
We are also in the process of rolling out our in-house maintenance plan. This will give you an easier way to afford the costs of treatment by paying on a monthly basis. The plans will be available to patients who are dentally fit, and not currently under a course of treatment. These plans offer good savings on our current prices and help our business too in that they help us to meet our escalating monthly costs.
We hope you understand the changes in fees and that we wanted to be as transparent with you as possible.
DEPOSIT:
Once you have seen your dentist and agreed to accept your treatment plan, when you book any appointment of 60 mins or more, we request you leave a £100 deposit per hour of time booked. This is a non-refundable deposit if you choose not to attend the appointment.
Deposits are honoured using our normal cancellation procedure.
HYGIENE:
When you book your hygienist appointment we will need to take full payment for the appointment.
Full payment is needed in order for her precious time to be scheduled most efficiently. This will help you to actually get the appointment time you require easier.
NO CHEQUES PAYMENTS:
We are no longer able to accept cheques. This is due to our bank stopping processing them.
CANCELLATION POLICY:
Appointments cancelled less than 2 working days (48 hours) beforehand, will attract a charge, and deposits will be retained by the practice, regardless of the reason for cancellation.
HYGIENE PAYMENT POLICY:
All hygiene appointments made will be paid for in advance at the point of booking, with a credit card, debit card or in cash. This is due to a recent high number of short-notice cancellations and failed appointments. These are very costly and destructive to our practice.
However, we have decided to keep our prices at our current level, as it seems unfair to penalise our patients who are good attenders, by raising our prices to cover the cost of these failed appointments.
We respectfully request your understanding and co-operation in this matter.
Please note that if a minimum of 48 hours cancellation notice is given, the payment will be allocated to your next booking or refunded in full.
Thank you.
---